Someone I know recently dyed her hair pink. She'd previously had it purple, or was it green or blue? I forget, whatever the colour I remember it looked cool at the time, because, let's face it, if you've got bright hair you're automatically fifty per cent more interesting than most of us.
I mean… it's the same with someone with unusual tattoos. Are they more creative? More artistic? A tortured soul? Perhaps they are. I'd like to hope they are. Whether they are or not, I find these artistic additions and enhancements to people's outward-facing personas to be endlessly fascinating. I get drawn in, like a moth to a flame.
And this got me thinking, as I do, about characters in film with bright hair, as there are a bunch – from Natalie Portman's stripper in Closer to manic pixie dream girl Ramona Flowers in Scott Pilgrim. I am sure there are lots more, but below are a few I thought I'd pick out.
Who would yours be?
Natalie Portman as Alice in Closer (2004)
Milla Jovovich as Leeloo in The Fifth Element (1997)
Angelina Jolie as Gia Curangi in Gia (1998)
Mary Elizabeth Winstead as Romana Flowers in Scott Pilgrim Vs The World (2010)
Gugu Mbatha-Raw as Noni in Beyond The Lights (2014)
Lea Seydoux as Emma in Blue Is The Warmest Colour (2013)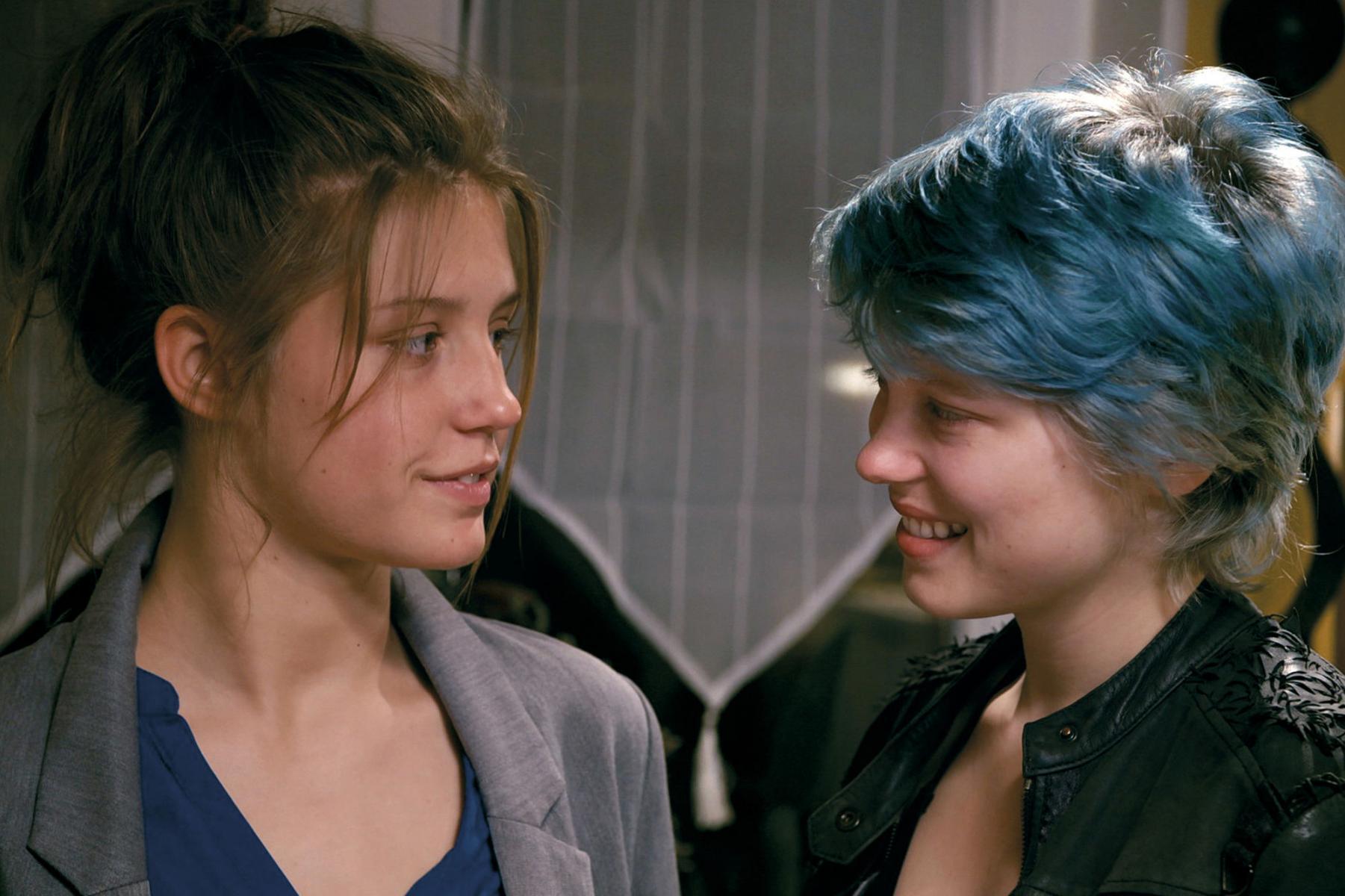 Kate Winslet as Clara in Eternal Sunshine of the Spotless Mind (2004)